Exhibitors Community
Barbara Iemmi
Communication Manager
@BASE GROUP
Looking forward and "making", with the awareness that the upcoming future might twist our plans in just a few hours, has not been easy. Yet, BASE Group has gathered its energy, has teamed up and worked hard, always in terms of growth. This is the reason why we will be presenting our technologies at AUTOPROMOTEC 2022. We put ourselves out there, humbly, with some concerns, but sure that we will bring the best that a "living" company can offer, eager for rebirth and redemption after almost two years of "half-paralysis". We are proud to be part of a market that has its roots in a 100% Italian territory, made of sacrifice, history of people who contributed to make our Country unique and "foolish". We are proud to invest in research and development, taking advantage of digital innovations, but yet respecting our tradition and indulge on our great passion. The idea of meeting our regular customers again, to get in touch with new, potential partners, to confront with our competitors, to grow and improve ourselves, galvanizes us. Our presence at Autopromotec represents our desire to start again, in Bologna, in Italy, where it all began.
Arnaldo Agnolon
Sales Channel Manager Automotive Aftermarket
@OSRAM
OSRAM decided to take part in Autopromotec 2022 in order to showcase many product innovations concerning the automotive lighting, where OSRAM is a leader since more than a hundred years. Above all, we will present for the first time during the exhibition the brand new product range dedicated to accessories and equipment for the car, as for example: battery chargers, testers, starters, dashcam, tyre compressors, starter cables, charging cables for electric cars and much more. We look forward to meet you!
Grazia Iori
President
@CORMACH
It is with great excitement that CORMACH took the decision of taking part in the next Autopromotec show. There is such a great desire to meet again our customers in presence and show them that, despite the difficulties caused by the pandemic, Cormach never stopped and maintained its vision pursuing the development of its core business. We are also very proud to enhance our "Bel Paese" and, above all, to present ourselves almost as if it were a first show in the area where everything was born. We also believe it to be very important to acknowledge great prestige to the territory that, over the years, has been giving great value to the Automotive industry, with its excellences recognized worldwide…It is not by chance that the area is called MotorValley! We are aware we will all have to follow new special procedures related to this pandemic and that planning might be a little more difficult, but there is such a great desire to meet again in presence that we will do everything possible to ensure safety, certain to take this opportunity as a positive and optimistic signal towards the future.

Roberto Caravati
Aftermarket Global Business Unit Chief Operating Officer
@BREMBO
Autopromotec represents an important event for the Italian Aftermarket chain, and consequently a fundamental event for Brembo. This event, which we have been participating in for a long time now, has grown over the years to become an international point of reference for the entire components sector, with the participation of qualified operators, and where it's possible to seize new business opportunities. Brembo couldn't miss the return of the trade show, as it's an opportunity for us to meet our Customers/Partners face to face after the forced separation of these last few years, when all the same we were able to find a way to work together successfully.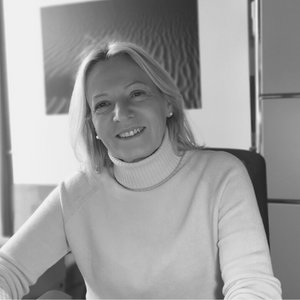 Francesca Beccegato
Sales and Marketing Manager
@EXO AUTOMOTIVE SPA
Three years without Autopromotec have proven the strategic significance of this event. For EXO, the fair represents an opportunity to exchange ideas with our Customers and a testing ground to develop new collaborations. For four days we become directors and spectators of an event where technology and innovation are combined to create new synergies.
Federica Bertoldi
Head of Communications
@LKQ RHIAG
Autopromotec has been an important appointment since our first participation in 2005. It is the benchmark exhibition for our sector in Italy and, over the years, it has grown to become an event that goes well above and beyond national borders.
It is an opportunity for dialogue with our product and service suppliers, as well as for relations with customers and partners: here, in fact, we organize meetings with our wholesalers "Ricambisti" and with the workshops affiliated to our networks to promote the Group's strategies and innovations. Autopromotec represents the most important platform to present our vision and initiatives to the market.
Federico Montessori
Managing Director Italy and Senior Business Director Transportation EMEA
@EXIDE
First of all, I would like to point out that taking part in Autopromotec 2019 was a great success for Exide: we decided to be there after monitoring the event with interest, edition after edition, impressed by its growth, its clear focus on market dynamics and on the most important and relevant issues for the entire Aftermarket supply chain. The international development of Autopromotec and the presence of key players from abroad, also thanks to a dedicated program, was the reason that definitively convinced us, as well as our Headquarters, to be there. At the end of the fair, we were extremely satisfied from every point of view. It is therefore natural for us to come back this year and take advantage of the unique opportunity that Autopromotec offers: to meet again the main players in the aftermarket, personally and all together after these two years characterized by an uncertain market and provisional measures for the pandemic management, taking stock with them on the news of our industry which is stressed, shaken and keen to restart.
Ermanno Lucci
Marketing Director
@FERVI SPA
We chose Autopromotec because this exhibition allows us to meet the different business sectors of the automotive and aftermarket equipment. The great visibility of this event, promote the right contacts between our products and the business operators, with the opportunity, for a protagonist of the Motor Valley as FERVI, to consolidate the positioning on the market.
Diana Dumitru
Sales Department
@ELE.TEC
Participating in Autopromotec represents a great occasion for greater visibility, taking important opportunities and consolidate our reliability on the market. We are about to finish some important innovations on products that we will showcase during the Exhibition. We trust that the period of Autopromotec represents an occasion for recovery both on an economic and social point of view.
Marco Mosaici
Aftermarket Networks Director, Global Operations
@ARVAL SERVICE LEASE ITALIA
There are many reasons to be present, among our Preferred Network, Arval Premium Center and Arval Center, at the Autopromotec 2022: to meet the most respected business operators on the national and international market, to develop our business thanks to the encounter of companies and people that, just like us, share an ambition for service excellence.
Enrico Succo
CEO
@GROUPAUTO
For Professionals of the Automotive Aftermarket Sector, there are 3 words that can identify the Autopromotec Fair: Networking, International, Innovation. Autopromotec offers visibility to companies that, like Groupauto, are focused on future and have contents, products, services to show to public. It is precisely at this important moment of the Fair that companies have the best opportunity to be face to face with their customers, and to be able to expand their business activities nationally and internationally thanks to the continuous presence of potential customers. Proudly, Groupauto will be present again this year, in a new pavilion and with a stand and activities that will be appreciated by all the guests of the Fair.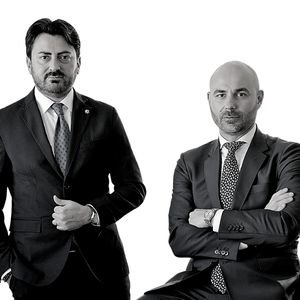 Carmine Russo e Fabio Parziale
Sales Manager Italia e Export Manager
@AXXONOIL
Axxonoil looks forward to seeing you at Autopromotec 2022: We are thrilled to finally be able to meet our customers after such a long time. Axxonoil attends the world's most important trade fairs in the sector, but more than ever this year we are excited and eager to see you at Autopromotec Bologna with many new developments introduced in recent times.
Francesca Paoli
CEO
@DINO PAOLI
Paoli has always been present at Autopromotec, ever since it was still called the Salone Attrezzature Ricostruzione Pneumatici A choice that we renew at each edition, certain of not being able to miss the main exhibition of excellence in the automotive sector in our country. A unique opportunity to meet our long-standing customers and to create new relationships at an international level but also to compare with other players on the state of the art of a sector in constant and rapid evolution. After years of conference calls, virtual meetings and slideshows, we can't wait to get back in attendance and let you touch the many innovations on which we have worked. Come and try them.
Mario Patrick Parenti
CEO
@AREXONS
Being able to return to be physically present at Autopromotec means for us at Arexons the possibility of meeting all our customers in person, in an international and avant-garde context, and thus telling them about our new range, our evolutions in terms of technology and, above all, gathering their feedback. Being able to compare ourselves directly with them is in fact a very precious moment for us, which allows us to improve our products more and more and to better prepare for future innovations. After two years of virtual events and physical distance, being able to meet in person in a context such as this one, takes on an even more important and significant value.
Emiliano Alberini
Sales Manager
@GELSON
Autopromotec and Gelson, a combination born in the 80's when, for the first time, our brand decided to expand its audience, participating in an event of national relevance. Therefore, we couldn't miss the 2022 edition, especially after these two years of "forced rest". For us, returning to the fair is definitely the manifestation of an essential need: the face-to-face comparison, the need for a live relationship that will never replace the virtual one. In this period we have become aware of how much the emotional side of things - what you feel when you touch them directly - is important in our work. It's a fact that you can't really understand a product until you use it, and Autopromotec will be the perfect moment to invite visitors to discover Gelson's new products and get into the new mood of the brand.
Eric Gonzalez Canova
General Manager for Southern Europe
@INFOPRO DIGITAL
Autopromotec is the ideal platform to present Infopro Digital Automotive as a single entity formed by Autronica and HaynesPro, following the recent acquisition. Thanks to this union, now more than ever, we are 100% able to adapt our solutions to the market and the needs of the industry. We will thus present ourselves as an even richer global supplier of digital solutions and technical data for the entire aftermarket.
Domenico Ciaglia
Regional Managing Director EMEA
@PETRONAS Lubricants International
At PETRONAS Lubricants International (PLI), we believe that attending Autopromotec in person will give us back one of the elements that has been most missed in these long years of virtual events and webinars. We will savor the taste of meeting again to show our news and technologies as well as the possibility of creating business contacts but, above all, we will return to "the beauty of the unexpected": those moments in which by chance the paths of professionals and technicians meet and from which something extraordinary is often born.
Enrico Goldoni
CEO
@NPT SRL
Autopromotec 2022 represents rebirth, renewal and resilience not only for the extensive aftermarket but also for the entire industrial sector connected to the world of automotive and industry. In a historical moment of unprecedented uncertainty, NPT continued the path of evolution and development elaborated in a multi-year growth plan successfully continuing to pursue the many opportunities intercepted amid global market fluctuations. Recent investments in plant engineering, resources, advanced training and research has positioned us as a competent partner from a technical and flexible point of view based on a multi-sector and global approach that has always been a distinctive feature of our reality. Bologna is also home to our headquarters from where it all started and will start again with this great fair event. Our world, playing at home!
Gianni Pettenuzzo
Sales Manager Isoli Recovery
@ISOLI
Autopromotec: an extraordinary opportunity to meet again each other and an occasion to tell, both to experts in the sector and to all enthusiasts, how our company contributed to the birth of roadside assistance in Italy. We will do it through a storytelling that starts from the years of the economic boom and reaches the present day. An experience we are proud of and which does not only belong to our past, but is still today reflected on the way we design our breakdown trucks: working responsibly to offer safe and reliable solutions to those who work every day in difficult situations.
Patrizia and Fabrizio Ferrari
Director and President
@LV8
Seeing our workshop furniture and car lifts first hand, appreciating their design, build quality and finish: finally the time has come! We are really proud to participate in Autopromotec 2022 and get back to have a direct, face-to-face contact with customers.
Over the past few years, our company has continued to invest in R&D and new equipment, by expanding its own production capacity, so as to meet an increasingly oriented demand towards Made in Italy and Technology. The engines are on, we are ready to get on track and to forge new international partnerships thanks to the Autopromotec raceway!
Andrea Bernini
CEO
@SKG ITALIA
Autopromotec is the right place to be to meet our customers, suppliers, manufacturers and all operators of the sector to team up, to continue on a common path. In a period of important challenges like this one, we believe that only together we can we find solutions to be successful. Autopromotec is the place where to start and find ourselves to face this long journey.
Emanuela Ferrari
Export Manager
@DEA
DEA is waiting with enthusiasm, and we must admit the understandable eagerness for Autopromotec: we will meet again our customers, friends, co-workers and re-establish human relationships. If you think about it, last time we met was 3 years ago…
Finally, we will be able to resume the founding part of our activities: meeting people, discussing face-to-face about the business situations, "feel" things again. Autopromotec will give us this great opportunity and DEA can't wait to open its booth to welcome you all!
Fabio Porro
Project Manager
@AUTO180
There are almost 100 bodyshops, most of them are multi-service facilities and spread all over Italy, that are part to the AUTO180 network. In a scenario like ours, it is important to work as a team, to share and to optimize. Road-safety remains our first goal, and so are the ways to achieve it, increasingly focused on sustainable mobility. Cooperation, relation, training, to be at the center of a growth that is increasingly fast and varied, qualities that we look for also in our great partners. That's why we need to establish ourself, we need to be present and widespread, that's why we will be present at AUTOPROMOTEC 2022 more confident than ever: one more tool after so much growth.
Chiara Martoglio
Marketing Communications Coordinator
@MEC-DIESEL
Autopromotec has always represented the perfect stage to present our commercial offer to the market. This international event will be an important showcase to display all the new products in our portfolio. After such a long waiting, we can't wait to live again the exhibition atmosphere as we've always did: in-person, creating networking and promoting our brands.
Sabato Sguazzo

CEO
@CAPECE
In a period of absence of relationships due to covid we have done everything possible to always be at the support of our customers.
This year, however, we have decided to turn the page by giving a signal of true positivity and concreteness both work and social by participating for the 1st time in the most important trade fair in the automotive sector.
We are sure that this will be the way to get back on the road in the right direction.
Peter Cross
General Manager
@DAVANTI TYRES
This year marks an exciting year for Davanti in Italy as we launch our distribution company in the country, Davanti Tyres Srl. After the difficulties of the past couple of years, we're looking forward to Autopromotec 2022 to introduce Davanti's new and improved offer to Italy, and also to meet our partners from across Europe. Davanti has attended every Autopromotec since we launched in 2015, and it is a tried and tested exhibition that has brought us some very successful results.
Davide Poretti
Key account manager automotive
@MILWAUKEE
Autopromotec represents for Milwaukee the best opportunity to showcase to the world of professional automotive repair sector the whole product range developed for the sector. The visiting operators will have the opportunity to get in contact with our full range of impact wrenches, but not only that: hand tools, lighting, packout and personal protective equipment in order to provide 360° degrees solutions for the professional operator.
Antonio Tosi
CEO
@TOSI SNC
We are happy to celebrate our 12th presence at Autopromotec with 2 important innovations result of listening to our customers' needs and our continuous work on research and development. Our motto is "Tailor made 4.0", as all our equipment can be configured and customize by our customers that we will be pleased to meet finally in person, in Bologna on May 25-28,2022. Some of our products are complying with the Industry 4.0 requirements: we strongly believe in innovation within our sector and we are proud to present to the international market, both within our internal booth and in our external area, the result of our efforts.
Lionel Zangari
CEO
@C.D.R.
Autopromotec is a doubly important stage for us. First and foremost, it is the place of excellence to showcase our novelties, strengthen relationships and meet new partners. Considering that we are operating in a rapidly evolving industry, this fair is also a great opportunity to immerse ourselves among colleagues and competitors for information exchange, benchmarking and to embrace new market trends.
Stefania Ferrari
Communication Manager
@CATI SPA
Autopromotec is, for CATI spa, an unmissable event, an unparalleled chance of dialogue with all players in the industry. We are eager to meet with all of them, face-to-face at last. The Expo is a pivotal point of union between different fields, among which car repairing, spare parts aftermarket, diagnostics and technology development stand out. Participation is essential in order to take advantage of the multiple networking and advancement opportunities offered to both technology and service specialists. CATI spa is particularly keen on expanding this last aspect of its offer: to that end, we will be happy to welcome visitors in a completely new stand, innovated in both dimensions and layout.
Cristian Spagnol
Sales and Product Development Manager
@ALTUR
Debucting at AUTOPROMOTEC 2022 represents an important opportunity for us to see and finally shake hands with all our foreign customers, after 2 years of restrictions due to the pandemic. Taking advantage of this event we will introduce our innovative MAGNETIC technology for the car washing, hoping to get a large visitors presence, given that AUTOPROMOTEC is the reference exhibition in the automotive field.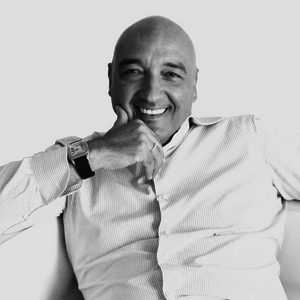 Lino Di Betta
General Manager
@WORKY
Worky is waiting with enthusiasm, and we must admit the understandable eagerness for Autopromotec: we will meet again our customers, friends, co-workers and re-establish human relationships. If you think about it, last time we met was 3 years ago… Finally, we will be able to resume the founding part of our activities: meeting people, discussing face-to-face about the business situations, "feel" things again. Autopromotec will give us this great opportunity and Worky can't wait to open its booth to welcome you all!
Massimiliano Tiso
Italian Sales Manager
@iNOVA
Car bodyshop and repair sectors are ever-changing worlds, that must confront with the evolution of increasingly advanced electronics systems and with major, universal issues: reduce emissions, second-hand market, micro-mobility. The market is called to respond to those needs with experts trained to face these new necessities –we face it with Innotec technology and iNova advice. Today, more than ever, the business operator needs to be assisted, helped, advised, heard. If car repairing has not been relied on a software or on a robot yet, that is because human skills are not replaceable. The strength of iNova sales technicians and car repairers are in the value of relation. Exhibiting at Autopromotec becomes therefore a means to make business, as expertise is not limited to supervise: it means to act strategically. It is a system made of connections, creativity and innovation.
Katerina Topuzoglu
CEO
@SMIRDEX
Smirdex clear vision is to provide the international market with a wide range of supreme abrasive materials that will meet the evolving and demanding needs of all sanding professionals. We nowadays export to more than 75 countries around the world, focusing our efforts in West Europe. In this frame, Italy is one of the most attractive markets, where industrialization and advanced technology appeal for evolving and revolutionary solutions. We could say that Italy and the area of "Motor Valley" is the leader in the automotive design and relative sectors, therefore Autopromotec is the ideal place to meet the specialists and traders of the industry in order to present ourselves for the first time and offer them our top-quality products. We are excited and full of energy to take the next step after the long black-out exhibition period due to Covid-19.
.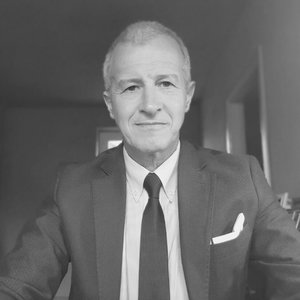 Gianluigi Bodda
CEO
@ATECSO
A T E C S O decided to take part in Autopromotec in order to continue promoting its brand and its products (shock absorbers, wheel-hubs, fuel pumps and thermostats), as well as continue its expansion policy, adding new distributors both in Italy and on international markets. We look forward to meet you.
Fabio Chiara
Owner
@SPB SERVICE
Spb Service is the 1st italian broker: it's a dynamic and creative reality that offers a procurement service about spare parts. Autopromotec is an appointment not to be missed because it's the meeting place for specialized operators where people build relationship and see trends to promote our advantegeous service to bring the margin back to bodywork.


Martina Bossini
Marketing Manager
@AIR TOP ITALIA
What better occasion than Autopromotec 2022, the most important fair in the Aftermarket sector, to present HOLDING PARTS group.
As AIR TOP ITALIA we have been participating for years, but this edition will be even more special for each one of us. It is with great enthusiasm that we look forward to welcoming you to our large HPARTS stand which includes three Italian excellences: Coram srl, GPC Filters and AIR TOP ITALIA, for the first time together in such an important event. We look forward to meeting you, discussing and illustrating the many solutions that we are able to offer through our products to improve your business. We're waiting for you!
Nives Olimpia Pavan
Research and Development Manager
@ALEANT SRL
The company, based in Rozzano (Milan), will present itself in a brand new look: green. In addition to distributing in Italy Flixa products exclusively for the sectors of automotive, boating and industry, the company is constantly looking for innovative products, with a great quality-price ratio and with a complete health protection both towards the operator and the environmente. We've always thought about youth's training at professional schools and at our headquarter. In March, we are launching a new project for Italy, so that young and unemployed people can find right away a well-paid work position. Connected with the evolving world, we seize the change and transform them into solutions.
Moreno Romanini
Head of Operations
@OMZ
OMZ srl, a manufacturer of industrial washing systems, enthusiastically participates in the 29th edition of Autopromotec. It is an event not to be missed, because it allows us to expand the network of contacts through B2B meetings both nationally and internationally. In past editions OMZ srl has been recognized and appreciated by all our Italian and above all foreign visitors, confirming the increasingly international vocation of our brand and our working field. Welcoming people to the stand, talking to them, being cordial and nice is good for the very identity of our brand and colors its image with positivity. These are aspects that OMZ srl has never underestimated. In the last edition of Autopromotec brochures and gadgets have been snapped up and interest in our products has exceeded expectations. In fact, there have been many requests for information on our heads, our pump groups and our systems, and there have been many requests for both Italian and foreign collaborations. We are confident that the next edition will also be an important opportunity to welcome and show our visitors our achievements and news.
Luca Pellegatta
Sales Manager
@FRECCIA INTERNATIONAL
Freccia International is pleased to attend in Autopromotec 2022 with its own booth. The event is important to be able to present the range of all its products and the latest news for the Italian and international market. Freccia will be present at Autopromotec for the entire duration of the exibition with all its staff who will be available for any commercial and technical explanation and for the direct view of its products