The second edition of Autopromotec Conference 2018 - State of the Industry comes to a close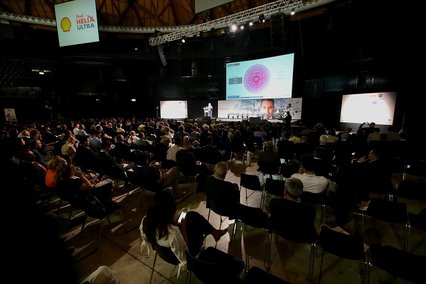 18/06/2018

"The future imposes the need to share and make quick decisions to meet the challenges of change. This is done by stimulating the market of technology, which we must expand by building a system".
Those were the remarks of Autopromotec CEO Renzo Servadei to close the second edition of Autopromotec Conference – 2018 State of the Industry.

On Wednesday and Thursday, 13-14 June at the Unipol Arena in Casalecchio di Reno (Bologna), over 500 people attended sessions in preparation for the biennial Autopromotec trade exhibition to be held 22-26 May 2019 at the BolognaFiere Exhibition Centre.

National and international figures in the automotive aftermarket took part in a series of round table discussions and debates focused on the issues of digitalization and new trends in mobility. Special focus was given to connectivity, electric and hybrid cars and shared mobility. But attention was also placed on training and the human resource skills required to meet the challenges of the future in an industry undergoing constant and rapid development.

In his remarks to open the sessions at the Unipol Arena in Casalecchio di Reno, Mauro Severi, president of AICA (Italian Garage Equipment Manufacturer's Association) pointed out an important feature of this year's event: the unprecedented participation of 20 organizations, including research laboratories, university spin-offs and start-ups, selected in collaboration with Aster, a company promoting innovation and technological transfer in the Emilia-Romagna Region. The event has the objective of consolidating synergies among business networks in the interest of the supply chain and the institutional players.

Renzo Servadei, CEO of Autopromotec, stated that "there should be no fear of innovation", while Palma Costi, regional minister for production activities, energy plan, green economy, and post-earthquake recovery of the Emilia-Romagna Region, underlined the importance of the aftermarket supply chain for "a region that represents the Italian "Motor Valley" and invests in the area of digital and green transformations and in the training of the sector's human resources".

Irene Priolo, council member for mobility policies with the Municipality of Bologna, put the focus on the importance of sharing objectives between public administrations and businesses "to meet the challenge of the future and of change".

Over the course of the two days, round tables were conducted with the aim of gathering ideas and information, and learning about products and solutions in a setting conducive to discussion and networking.