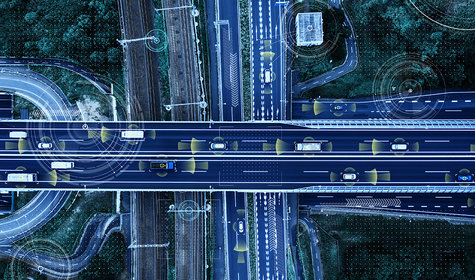 Adas: from Egea a "Best Practice" for the repair sector
Massimo Brunamonti
The European garage equipment association has established a working group to write a technical document for the aftermarket
The sudden surge of driver assistance devices and systems (Adas) is there for all to see, so much so that it has now become one of the most discriminating factors in car sales. The car repair sector too is increasingly aware of this, as testified by the growth, witnessed during the last Autopromotec exhibition, in new workshop solutions, equipment and services. However, not all that glitters is gold. The variety of devices and systems and the complexity of their maintenance and calibration procedures is such that Egea, the European garage equipment association, Aica being a member of it, has decided to set up a dedicated working group. The new working group, called Working Group 2 - Adas, has the goal of producing a technical-informative material aimed at supporting both the aftermarket, in carrying out its repair and maintenance activities, and law makers, if they so wish, in implementing new procedures to be introduced during regular Mot inspections.

The starting point is the general realization that the European commission, with its third mobility package, is progressively making a significant number of Adas compulsory on all newly registered vehicles. As expected, this will have direct consequences on the entire after-sales sector, already called upon to adapt in terms of tailor-made training and equipment, something that car manufacturers have already started to arrange within their own networks. But how could independent garages play the same game unless they equip itself with similar instruments and go through equivalent training? And this concerns not just the car repair sector in the strictest sense of the term, but all the aftermarket industry including roadside assistance, rentals, corporate fleets, spare parts, insurance companies. According to Egea, in order to ensure that all these categories of operators will be able to carry out their work effectively, besides suitable equipment and technical information, a "Best Practice" approach will be equally necessary, promoting "the highest working standards" , protecting operators, even from a civil and criminal liability point of view, and helping them to act in accordance with the technical specifications of the vehicles and document all the steps taken.

An important aspect of working with Adas is their inherent interconnection with many other parts and systems found in a vehicle. For this reason, no category of car repairs will be spared: any car repairer, regardless of the specialization, will have to make more or less important decisions on the work to be performed, from replacing a windscreen to aligning and calibrating the system. Today's Adas are the basis for tomorrow's self-driving vehicles which will require the perfect functioning of the entire system and its devices, if we want to avoid endangering human lives. Hence EGEA's "Best Practice": a series of documents aimed at providing the sector with instructions, techniques, procedures, information and types of instruments and equipment necessary for the diagnosis and calibration of Adas, ensuring the quality and consistency of the repair procedures in favour of greater road safety. Egea, thanks to the contribution of its members, most of whom have decades of experience in designing and producing garage equipment, hopes to contribute to the growth and qualification of the entire sector and develop new business models based on new technologies.
On the same topic