March 2021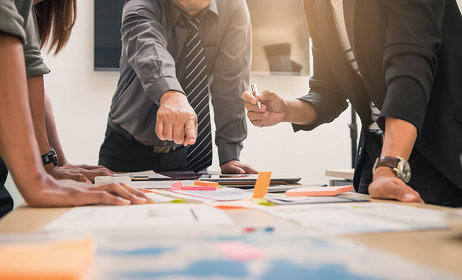 The path out of the pandemic
Richard Wilson - Editor of Commercial Tyre Business
A year since the start of the Covid-19 pandemic, a light is beginning to emerge at the end what feels like an excruciatingly dark tunnel

A year since the start of the
Covid-19 pandemic
, a light is beginning to emerge at the end what feels like an excruciatingly dark tunnel, as
European states
continue to ramp up their vaccination programmes, raising hopes of a return to some kind normality in business operations by the close of 2021. In our previous blog, we asked the question if we are ready and suitably equipped for a new reality, the Post-Covid market. When the dust settles and we pull back the curtains before stepping out into this new reality, how different will the market be? Will we be prepared and means tested for the new realities of a business world that has been catapulted forward in terms of digitisation brought about by the necessity of complying with social distancing guidelines and restrictions on business travel?
Maybe some of the answers lie in the work done in the last year.
In an interview with Commercial Tyre Business, Guy Heywood Hankook's Head of Marketing and Strategy for TBR in Europe
touched upon how strong back-to-work and back-to-business plans were implemented as a way to navigate the early issues surrounding the pandemic. Undoubtedly, Hankook will have similar planning underway for a return to business operations that we are more accustomed to as well. That being said, detailed planning, forecasting and projections are no silver bullets by themselves to making a success in a Post-Covid market. Most would argue that it is a necessity with or without generation-defining pandemics.
It is possible that questions will need to be answered in relation to free-market globalisation. Historically, we have seen a plethora of high-profile brands within the automotive sector move their manufacturing bases to locations with lower labour costs. The pandemic has proved that issues arising in one country can result in huge economic impacts around the world. This may see governments and societies place increased importance on protecting and delivering for local communities, opening up opportunities for a greater focus on corporate social responsibility. Companies such as
ATG who have faced up impressively to the challenges of importing products
in a time where the global supply-chain has been rigorously tested and already have local teams and product portfolios designed for the end-user of that geographical community, could be ideally placed for this type of scenario.
Structured and phased business plans combined with knowledgeable local teams will go a long way to bridging the uncertainty provided by whatever the new normal throws our way. No matter what the Post-Covid market has in store for us, we will need to have a mindset open to change and disruption, as the ground rules have changed.