Speaker @ the Conference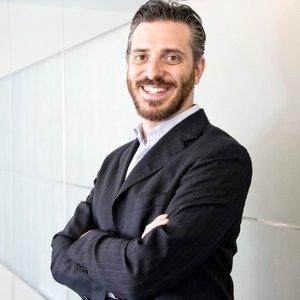 Marco Marlia
Co-founder & CEO @ MotorK
Born in 1979 and graduated in Economics of Institutions and Financial Markets at "Luigi Bocconi" University in Milan, Marco Marlia is MotorK CEO and co-founder.
After an experience at Merrill Lynch IPCG he began his entrepreneurial activity very young, founding a small company of web design and web software. In 2003 he founded Nextre Engineering, a company that develops software services for the web, specializing in applications, web marketing and strategic consulting.
In 2010, during GeeknRolla, an European event that connects the most interesting startups with investors, he launched with Fabio Gurgone and Marco de Michele DriveK, which soon became the main European platform for the configuration of new cars. Subsequently, the company develops the DealerK business division, a SaaS platform for dealers.
In May 2016, the company change the name, becoming MotorK.
Marco is the author of several books, including "The DealerK Method - operative manual for digital dealership", LSWR Editions. Passionate about sports, he taught Jeet Kune Do, Kali & Escrima.